Benefits, Types and Uses of Copper Wire Mesh
Nov. 11, 2021
Copper and its alloys have been embraced by the wire mesh industry for thousands of years since their incredible properties and significant contributions to the manufacture of a wide variety of products.
Woven copper wire mesh resembles cloth with wire strands woven at right angles. Although more subtle than similar stainless steel wire mesh, copper mesh is resistant to atmospheric corrosion and can also be attacked by very few oxidizing agents including; ferric chloride, cyanide, nitric acid and ammoniacal compounds. The features of copper wire mesh include; high flexibility, thermal conductivity and electrical conductivity. For this reason, copper wire mesh is widely used as RFI shielding in HVAC, roofing and other electrical based applications. Most importantly, copper wire mesh is long-lasting and durable in a wide range of climatic conditions.
Mesh Size and Shape
Different mesh sizes are available. Typical wire diameters range from 0.3mm to 1.2mm. Most consumers prefer a wire mesh diameter of 0.6 mm. On the other hand, the mesh opening size is usually between 4mm and 6mm. The mesh is square and the copper bare wire mesh spacing is 300 x 300mm.
Copper wire mesh can be subdivided into medium, fine and coarse wire mesh. This of course depends on the wire size. Medium copper mesh includes mesh in the range of 12 x 12 mesh to 40 x 40 mesh. Fine mesh includes 50 x 50 mesh, 60 x 60, 80 x 80 and 100 x 100 mesh. Coarse meshes, on the other hand, include 2 x 2 meshes, 4 x 4, 6 x 6, 8 x 8 and 10 x 10 meshes.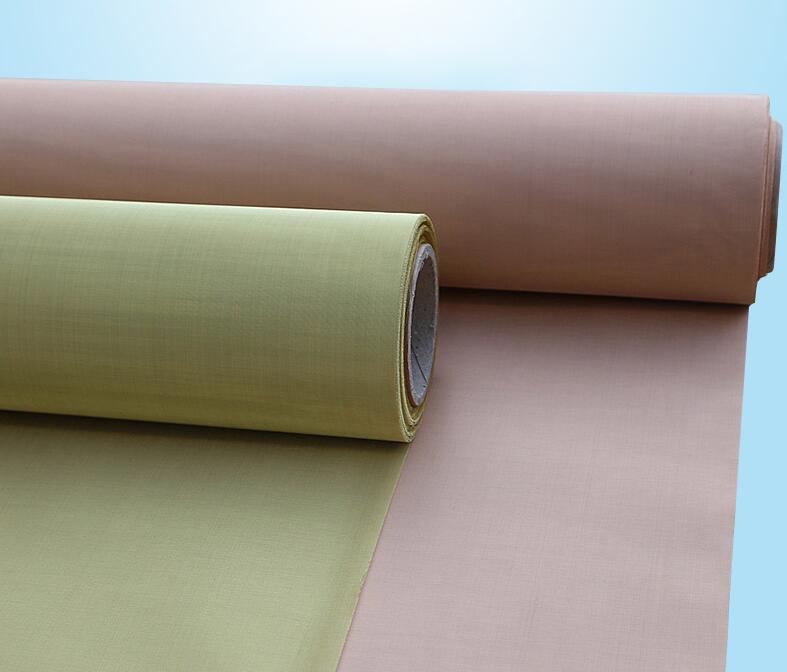 Advantages of copper wire mesh
Versatility
Copper wire mesh is a versatile material that is easy to install and operate. The benefit, therefore, is that you can easily join it by brazing, soldering or tinsel. The flexible nature of copper wire mesh allows it to be adapted to different design configurations.
Tensile strength
Another distinctive feature of using copper wire mesh and its following advantages is the tensile strength. At the same time, copper wire mesh is both strong and flexible, thus increasing the reliability of the entire system even under unfavorable conditions.
No reaction with water
Copper never reacts with water, but reacts with atmospheric oxygen to form a dark brown layer of copper oxide.
Contrary to the oxidation of iron by moist air, this formed layer of copper oxide helps prevent further corrosion.
Long-lasting and maintenance-free
A compelling reason to consider using copper wire mesh in several industries is its ability to last and the fact that it requires no specific maintenance. These two outstanding properties make it the preferred choice for many mechanical and industrial systems.
Fire Safety
Copper wire mesh is safe to burn. It will not catch fire, especially through walls, ceilings and floors, nor will it decompose into toxic gases.
Sustainability
Finally, this type of wire mesh has been used and revered for its sustainability. Copper is recyclable and will not lose its quality whether used in its original state or as a manufactured product.
Types and uses of copper wire mesh
Copper wire mesh is a square woven mesh made of copper wire with good electrical and thermal conductivity. Copper is a material with ductility and flexibility. Copper mesh is widely used as electromagnetic interference. It can also be used as a shield for radio frequency interference. It is also used as a window screen or for filtration and separation in different industries.
Copper mesh is known to be long-lasting and a symbol of wealth and prestige. It is due to these characteristics that they are commonly used as decorative house facades in buildings. They are also used as a reliable and durable plastering reinforcement for ceilings and walls.
Copper wire mesh can be divided into three types depending on the material used: red copper wire mesh, brass wire mesh and phosphor bronze wire mesh.
Red copper wire mesh.
The material used is red copper wire, which is 99.8% pure copper. This mesh is non-magnetic and can withstand the pressure in grinding. It is widely used for electron beam filtration as well as for electronic displays.
Brass wire cloth or brass wire mesh.
The material used is brass. There are different percentages, one of which is 65 brass. For this material, it has 65%, while zinc is 35%. Another type of brass is the 80 brass material, which contains 80% brass, while zinc is only 20%. Brass wire cloth is non-magnetic, ductile and wear resistant. It is used as porcelain glass and clay, for filtering gases and liquids, powders and also for sieving different particles.
Phosphor mesh.
This is also an alias for tin bronze mesh. The material that makes up the fluorescent mesh is phosphor bronze wire. The percentage of copper is 85% to 90% and the percentage of tin is about 5% to 15%. Phosphor mesh is non-magnetic; resistant to abrasive bases, acids and bases, and ductile.
YKM has advanced deep processing equipment which can provide customers with different sizes of mesh, mesh sheet, mesh cylinders and so on. Any questions about copper wire mesh, feel free to contact us.