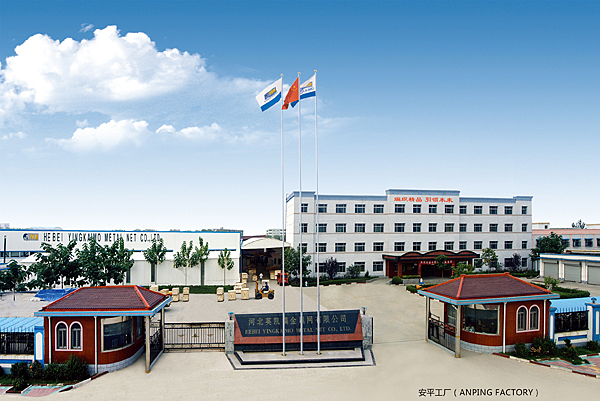 welcome to Yingkaimo
Yingkaimo Metal Net Co., Ltd.
In 1984, Yingkaimo Metal Net Co., Ltd. was founded in Anping County Hebei Province, which is the hometown of wire mesh in China. It has Anping Factory, Dezhou Factory and Dubai Office with more than 500 employees. YKM's annual value of production is about 50 million US dollars, of which 90% of products delivered to more than 70 countries and regions. It is a high-tech enterprise, also a leading company of industrial cluster enterprises in Hebei Province. YKM brand as a famous brand in Hebei Province has been registered in 17 countries around the world for trademark protection. Nowadays, YKM is one of the most competitive metal wire mesh manufacturers in Asia.
Total area of the two factories is about 156000 square meters with more than 400 sets of manufacturing machines, main machines including international advanced technology Japanese-made RGK, German-made Jager and some Chinese-made machines. Annual production capacity for stainless steel mesh is more than 10 million square meters, with range from 1 mesh to 635 mesh of square mesh and highest dutch weave 2800 mesh. The self-designed two epoxy coating production lines are the most advanced epoxy mesh coating equipment in Asia, its annual output is more than 13 million square meters and it makes YKM to be the R&D and supply center for epoxy mesh.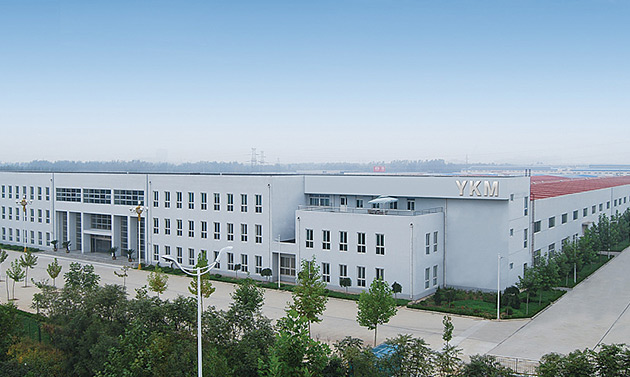 YKM's main products are stainless steel wire mesh,epoxy coated wire mesh,nickel wire mesh, copper wire mesh, low-carbon steel wire mesh and all kinds of mesh further-processing products. Total 6 series, about thousand types of products, widely applied for petrochemical, aeronautics and astronautics, food, pharmacy, environmental protection, new energy, automotive and electronic industry.
In 2003, YKM has received the ISO9001 management system certification, then the TS16949 management system certification in 2015. Both systems are effectively implemented in the entire company. The concept and awareness of quality management are integrated into every detail in the whole production.
Except ordinary products required by mass production market, YKM also commits to meet customers' individual demand and potential R&D requirement. The company has provincial-level technology R&D centers with professional engineering and technical personnel. In recent years, our company has started comprehensive cooperation with renowned scientific research institutions, industry experts and utilizing their resources & experiences in terms of training to technicians, formula improvement, performance testing & trials, co-building of lab, transformation of scientific research achievement, which has provided strong technical support & quality assurance for our technology development & successful execution of research and development projects.
Safety is always penetrated through the company development, also a part of YKM's company culture. As Chairman Mr.Yan Xiangyang emphasized that: Without HSE, what we manufacture will be human's pains and social loss. The target to carry out HSE is to bring more happiness to human beings and create more value for society, it also reflects the life value and meanings of each YKM staff.
Company Culture
Our Mission
Building competitive products, devotion to providing competitive products, do best to meet customer demands, become the most influential and valuable wire mesh manufacturing company both home and abroad.
Enterprise Core Values
Building competitive products, leading the future.
Corporate Vision
Based on domestic market and world-oriented, We aim to build a harmonious cultural system, enhance core competitiveness, create famous brand & enterprises image, gradually build YKM precise, excellent, strong, large and become leader & the most valuable enterprise in domestic metal mesh industry & rank top in the international metal industry.
As our Chairman stated, "the future favors the enterprise which has dream, we believe that as long as our staff share the same goal, YKM's vision must come true!
Development Milestone
1984, Anping vibrating Screen Factory was founded;
1998, Hebei Yingkaimo Metal Net Company was established;
2003, ISO9001 International Quality System Certification and ISO14001 Environmental System Certification were granted;
2004, Dubai Office in the United Arab Emirates was set up;
2006, Hebei FLD Filter Co., Ltd was established, a joint-venture with South Korean Company;
2007, YKM Dezhou plant was built;
2008, YKM Trademark was registered in 17 countries, such as: The United States, Germany, Britain, France, Italy, Switzerland, Belgium, Australia and Japan and so on.
2009, the first Asia's largest epoxy coating production line in Asia was completed;
2012, renamed as Yingkaimo Metal Net Co., Ltd
2013, the second Asia's largest epoxy coating line was successfully developed by YKM Team.
2015, the ISO/TS16949 System Certification was received.
2016, YKM achieved "the high-tech enterprise".
2018, YKM's R&D was designated as"Enterprise Technology Center in Shandong province"