How to choose the right Stainless Steel for your Application?
Sep. 09, 2022
What Is Stainless Steel Wire Mesh?

Stainless steel wire mesh is a type of wire product that is utilized in a number of applications. The mesh may include a very fine weave or one that is somewhat open, depending on the type of function the product is designed to fulfill. Sometimes known as Dutch wire cloth, most forms of the mesh are designed to be easy to trim for specific uses while also providing a reasonable level of durability.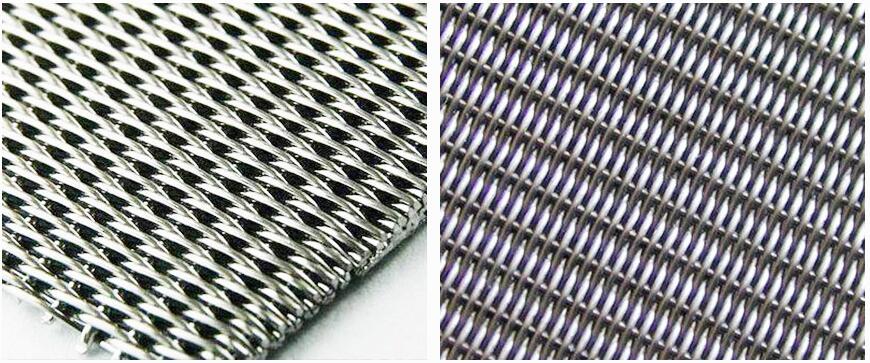 How is a stainless steel mesh made?
A stainless steel mesh may either be welded or woven.
The welding method: In this method, the mesh is welded together at every intersection by placing it in a welding machine. It can also be done by hand, but this would take enormous effort and time.
The weaving method: In this method, the threads of stainless steel are woven together at every intersection on a machine.
The main takeaway here is that, while the welding method gives out a permanent connection between the metal threads, the weaving method does not permanently link the threads making it more flexible and pliable to work with.
The 300 series Stainless Steel Mesh
Evidently, the multitude use of stainless steel derives from its altered compositions with other metals. The two main types of stainless steel wire mesh are the 316 stainless steel and 304 stainless steel.
Both these grades can be classified under austenitic stainless steels, they have a considerably higher amount of chromium compared to other types of stainless steels, thus, making them highly resistant to corrosion. This type of stainless steel (mainly grade 304) is used extensively in kitchen equipment like cookware and cutlery.
316 stainless steel mesh vs 304 stainless steel mesh
The simple difference between the two is its composition with other metals.
The 316 stainless steel mesh contains 16% chromium, 2% molybdenum and 10% nickel and the 304 stainless steel mesh contains 18% chromium and 8% nickel.
The addition of molybdenum in the 316 grade makes it corrosive resistant to chlorides like seawater.
What type of stainless steel to use?
With numerous alloys available in the market it gets hard to choose the right one. The starting point, however, does not change. Begin by pointing out how and where you are going to be using it, that itself solves half the problem.
Once you have that figured out, you can list out what kind of material you will be needing – something that is highly resistant to corrosion or a material that has a magnetic property and so on. If you are still not able to figure this out, then it is highly recommended that you choose an expert in the field, because the material that you select is going to make all the difference.
Product Description
Material: SUS 201, SUS 304,SUS 304L,SUS 316, SUS 316L Stainless Steel Wire
Weave Type: Plain weave, Twilled weave, Dutch weave
Mesh size: 400mesh x 2800 mesh-24mesh x 220mesh
Wire Diameter: 0.03mm x 0.020mm-0.3mm x 0.25mm
Performance : Corrosion-resisting, Wear-resisting, Tear-resisting
Applications:
Stainless steel wire mesh, with its excellent resistance against acid, alkali, heat and corrosion, find extensive uses in processing of oils, chemicals, food, pharmaceuticals, also sorting and screening of solid, liquid and gas in mine, oilfield, metallurgy, airspace, machine making, etc.
Special sizes and specifications are available according to customers' requirements.
| | | | |
| --- | --- | --- | --- |
| Mesh count per inch | Wire diameter inches | Absolute filter rating microns | Nominal filter rating microns |
| 20X250 | .0098×.0079 | 110-120 | 98-105 |
| 30X360 | .0098×.0060 | 90-100 | 80-84 |
| 40X560 | .0070×.0040 | 70-75 | 47-52 |
| 80X720 | .0040×.0030 | 35-40 | 24-26 |
| 200X600 | .0024×.0018 | 28-32 | 19-21 |
| 165X800 | .0028×.0020 | 24-26 | 14-16 |
| 165X1400 | .0028×.0016 | 16-18 | 9-11 |
| 200X140 | .0028×.0016 | 12-14 | 5-6 |
| 250X1400 | .0022×.0016 | 11-12 | 3-4 |
| 325X2300 | .0015×.0010 | 8-9 | 2-3 |
| 400X2800 | .0011x.0008 | 6-5 | |