Do you know the different uses of wire mesh around warehouses?
Mar. 01, 2022
Initially, there used to be only one type of wire mesh, namely welded wire mesh panels. However, this material has evolved over the years. Now, there are many options to choose from, each offering a different way to add value to residential, commercial and industrial properties. Wire mesh panels have also made their way into warehouses for security purposes, holding heavy loads, shelving, refining aggregates, and more. This article will explore the different uses of wire mesh in warehouses and how it can add value to your property and your entire inventory.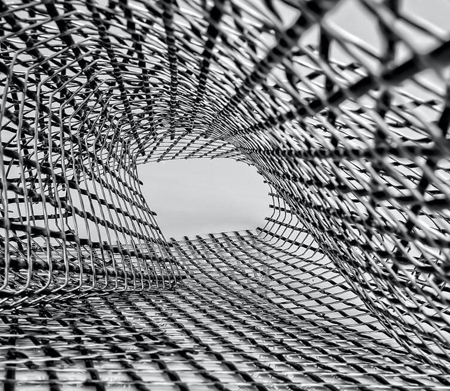 Uses of wire mesh for warehousing
Depending on the type of warehouse and the industry it serves, wire mesh may be used for different reasons. These include:
Safety and Maintenance
Wire mesh has been widely used for security purposes, even in warehouses. It is not uncommon for wire mesh panels to separate different products. Often, this is all that is needed to keep them away from each other. You will also find wire mesh used to lift heavy materials, such as wood or even metal itself. When heavy materials are placed on the grid, the grid distributes the load evenly throughout the grid. The open space allows it to expand and, therefore, accommodate the material safely. These grids not only contain the material, but also keep animals, pests and intruders out. For barns that cater to farms and/or livestock, you may find stainless steel mesh used for.
❤Compost bin filters
❤Chicken coop bases/roofs
❤Egg protection
❤Pest removal
❤Livestock barriers
❤Equipment protection
Food storage and processing
Wire products are known for their durability and ability to withstand great weight, which is why wire baskets are used to hang food when needed. This is especially true for warehouses designed for aging food or beverages. Wire mesh is also used for food preparation and processing, such as grills, fry baskets, domed food lids, etc.
Storage/Shelving
Finally, the most common use of wire mesh for warehouses; making shelves out of wire mesh. Many people consider wire mesh to be an excellent choice for warehouse shelving, especially when compared to MDF or wood. This is because wire mesh shelving is stronger, more flexible, reliable, secure, convenient and most importantly cost effective. Depending on the size of the items you want to store, the size of the wire mesh panels you need will vary.
YKM has been manufacturing top-notch wire mesh for large orders throughout the United States. If you would like to learn more about how and what size wire mesh is best for your needs, please feel free to contact us for a free quote.