The Spring Festival is Coming
Jan. 22, 2020
The Spring Festival is the most important festival in China. People usually decorate the doors and windows with red papercuts.becouse red means good luck. People usually clean house too.becouse they want to sweep away bad luck. Children can get some new clothes or presents from their parents and grandparents.
On New Year's Eve, family always has a big dinner. Everybody watches TV and talk. At midnight, there usually fireworks.
On New Year's Day, people usually put on their new clothes and visit their family and friends. They usually say: "Happy New Year's Day."
The Spring Festival finishes at the Lantern Festival after two weeks. People usually eat a kind of rice dumpling called yuan xiao. It can take people good luck all year round.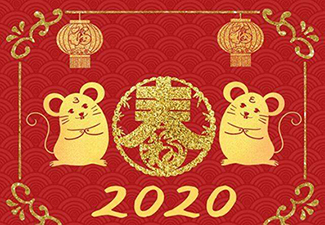 The Spring Festival is coming. Yingkaimo Metal Net Co., Ltd. wishes you a happy Spring Festival!
YKM's main products are stainless steel wire mesh, customized epoxy coated mesh,nickel wire mesh, copper wire mesh, low-carbon steel wire mesh and all kinds of mesh further-processing products. Total 6 series, about thousand types of products, widely applied for petrochemical, aeronautics and astronautics, food, pharmacy, environmental protection, new energy, automotive and electronic industry.
As a Gas Filtration Ss Wire Mesh manufacturer, we can provide quality products and perfect after-sales service. Warmly welcome new and old customers to visit and patronize!