Features of stainless steel screen printing mesh
Aug. 16, 2022
Stainless steel mesh, also known as stainless steel screen, stainless steel woven mesh, stainless steel filter screen, stainless steel wire mesh and so on.
Features of Stainless steel screen printing mesh
Screen printing is inseparable from the screen. The screen is the carrier of the screen pattern and an important tool to support the photosensitive film and control the amount of printing ink, which determines the accuracy and quality of the printed matter.
According to the material, the screen printing mesh can be divided into nylon wire mesh, polyester wire mesh and stainless steel screen printing mesh. Usually due to the poor reproducibility of printed patterns of nylon screen and polyester screen, the difficulty of controlling the uniformity of ink thickness and the limited tension when stretching the screen, it is suitable for screen printing products with low quality requirements. The stainless steel screen printing mesh has the characteristics of uniform wire diameter, uniform mesh thickness, and stable tension, so the printed graphics are of good quality and wide adaptability. Especially in the production of high-precision, high-density, high-quality screen printing products and operations are widely used.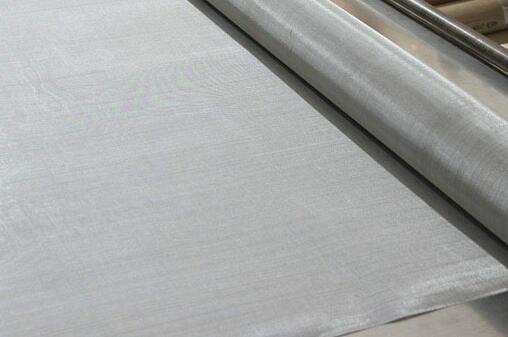 Characteristics of stainless steel mesh
Weaving method: plain weave, twill weave, etc.
Materials: 201,304,304L, 321,316,316L, 310s, 2250, 2520, 914, etc.
Width: common width 1 m 1.2 m 1.5 m, more than 2 m to 6 m can be processed and ordered.
Length: 30 meters, according to customer requirements.
Shape: curly, and can be punched into square, round and other shapes, can also be processed into other filtering equipment.
Packaging: generally Kraft paper packaging, outsourced waterproof paper.
Properties: acid resistance, alkali resistance, high temperature resistance, tensile resistance, wear resistance, etc.
YKM could produce high quality stainless steel screen printing mesh, if any new inquiry feel free to contact with us.