How much do you know about Liquid Filtration Wire Mesh?
Feb. 15, 2020
With the development of the economy, people's living standards are gradually improving, and the products of stainless steel filter series are also used more and more in our lives. Today I will introduce the water filter products in the series of products. This is a This product is closely related to people's lives. Since the stainless steel filter series products are mainly based on filtering functions, many friends in our lives are not particularly aware of it. Today, the Stainless Steel Wire Mesh Supplier will briefly introduce this product for everyone. Performance, characteristics.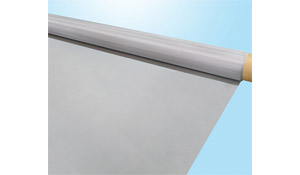 Liquid Filtration Wire Mesh
Liquid Filtration Wire Mesh is usually used in filter equipment. There are many types of filter equipment, but the main core component is the water filter. For example, the faucet filter is one of the common examples. This is also closely related to our life. So let's first understand what a water filter is.
Water filter is referred to as strainer, which is processed by a metal mesh with different meshes. Its role is to filter the molten stream and increase the resistance of the stream, so as to remove mechanical impurities and improve the effect of mixing or plasticizing. With acid resistance, alkali resistance, temperature resistance, wear resistance and other properties; mainly used in mining, petroleum, chemical, food, medicine, machinery manufacturing and other industries. The filter is divided into textile fiber filter and metal filters. Filters are installed on machines called filters, which filter natural water and food. Material: 304, 304L, 316, 316L, 310, 310S, 302, etc. Generally, stainless steel wire, nickel wire, brass wire are used as materials. Metal wire woven dense-grain nets are densely arranged in weft, and there are five methods of plain weave, twill weave, plain weave Dutch weave, twill Dutch weave, and reverse Dutch weave.
The types of water filters can be divided into the following requirements:
The product shapes are: rectangle, square, circle, oval, ring, rectangle, hat shape, waist shape, special shape.
The structures are: single-layer, double-layer, three-layer, four-layer, five-layer, multi-layer.
Processing technology: double-layer or three-layer spot welding, the welding points generally range from 4-10, and single-layer and double-layer hemming can also be made according to customer requirements.
Materials: stainless steel wire mesh, silk cloth, Copper Filtration Mesh, stainless steel square hole mesh, dense mesh, plate mesh, etc.
The overall structure can be divided into two categories. The first type is a metal rubber or plastic combined filter, such as corrosion resistance, high strength and impact resistance. At the same time, the metal rubber filter can adjust the filtering accuracy of the filter by using the thickness of the wire, the density of the metal rubber, and the thickness of the filter. When cleaning, it is easy to restore its original density, which is convenient for cleaning. The second type is the overall all-metal material. The metal filter is made of multi-layer expanded aluminum foil or stainless steel mesh. It is a special filter for the filter.